from the U.S. Virgin Islands
Decorate your Christmas tree with a little Virgin Islands flavor or send beautiful greetings cards designed by local Virgin Island artists.
Caribbean Themed Ornaments
Beautiful ornaments for your collection. St. Croix, St. John and St. Thomas Christmas ornaments with beach scenes, turtles, palm trees and more.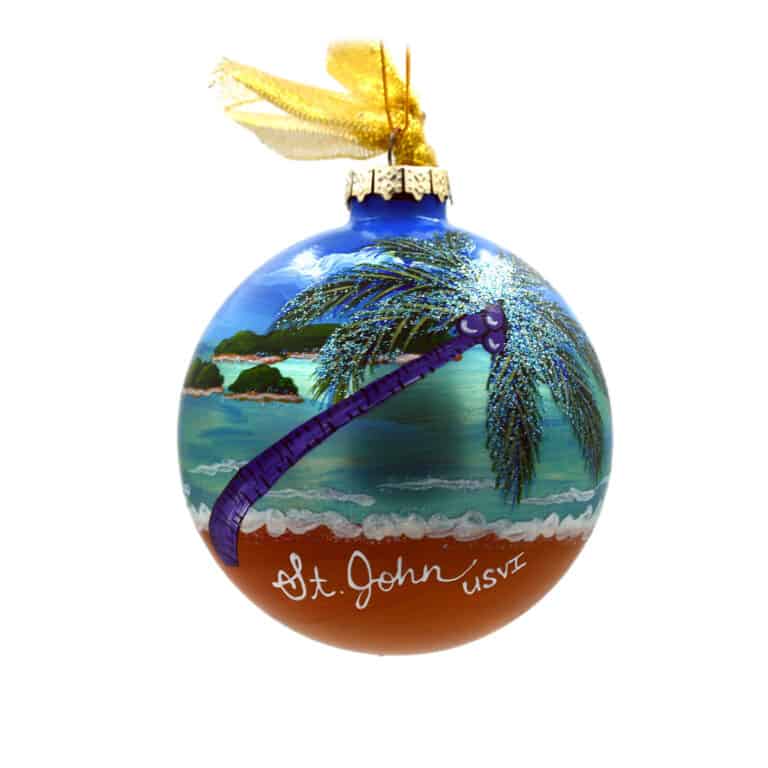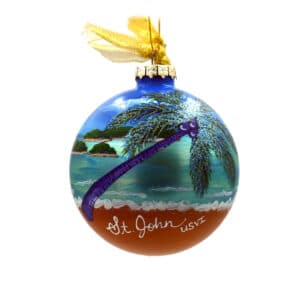 Beautiful ornament to add to your collection. Says St. John USVI. It is a great reminder of the islands. Ornament is 3.25 silver lined glass
More >
Caribbean Christmas Cards
Virgin Islands Christmas Cards. Send holiday cheer to friends and family this year with island themed greeting cards by local artists.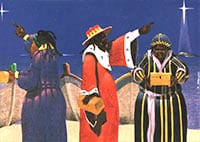 Card designed by Virgin Islands/Caribbean artist. This card has a whimsical design of three kings on the front. There are three island boats in the
More >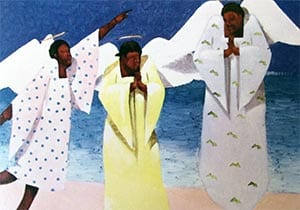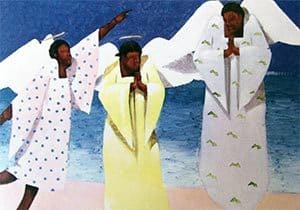 Card designed by Virgin Islands/Caribbean artist. This card has a whimsical design of three angels on the front. Artwork by Don Dahlke. Message Inside reads:
More >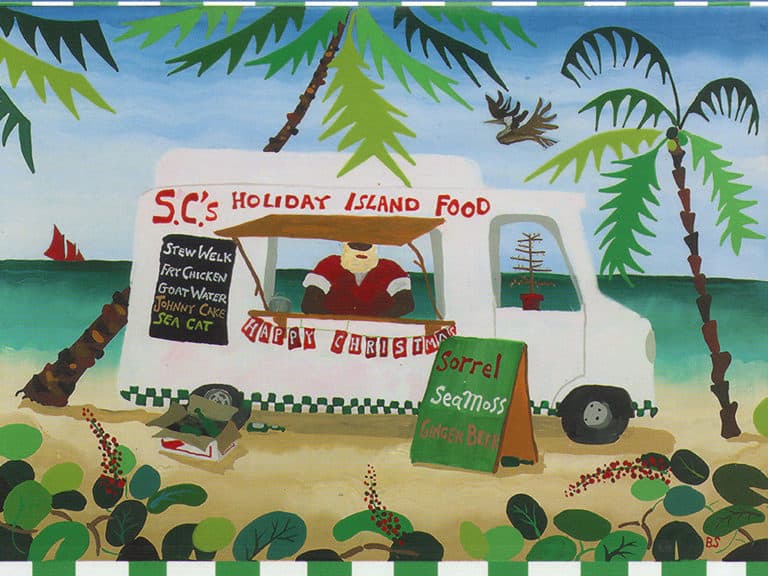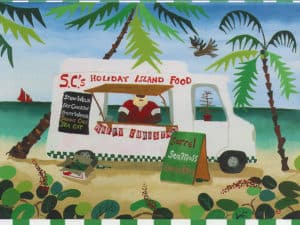 Card designed by Virgin Islands/Caribbean artist. This card shows a quintessential Virgin Island's scene, a food van selling local delicacies. And this food van is
More >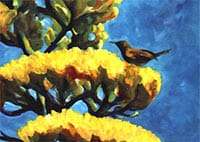 Card designed by Virgin Islands/Caribbean artist. A beautiful card showing a branch of a Century Plant flower. In the old days, Century plant stalks were
More >